Geri Taper – New York Paintings
Geri Taper (1929–2004) moved to New York City in 1976 from Pittsburgh where she had established herself as a leading artist, her career culminating in a show of large-scale works at the inaugural exhibition of the Sarah Scaife Gallery at the Carnegie Museum of Art. Drawn to the vitality and promise of an emergent Soho, for the next twenty years Taper vigorously pursued a career that included individual and group exhibitions at the city's foremost galleries (David McKee, A.M. Sachs, Theodore Haber), foundation grants for special projects (New York Foundation for the Arts), commissions for the interior and exterior renovation of commercial and industrial properties in Long Island City (Falchi, Redstone Rocket and Center Buildings), and the design of a multi- colored banner at Queensboro Plaza Station sponsored by the New York City Metropolitan Transportation Authority (MTA).
Taper's work has been collected by such greats as Alice Tully (Lincoln Center), Agnes Gund (MoMA) and approximately 50 her large "Red and Blue" series were collected by the Martha Graham Center of Contemporary Dance.
* Current exhibition: Waterfall Gallery <COLOR AND SHAPES: Geri Taper>
Red and Blue (1979, acrylic on canvas)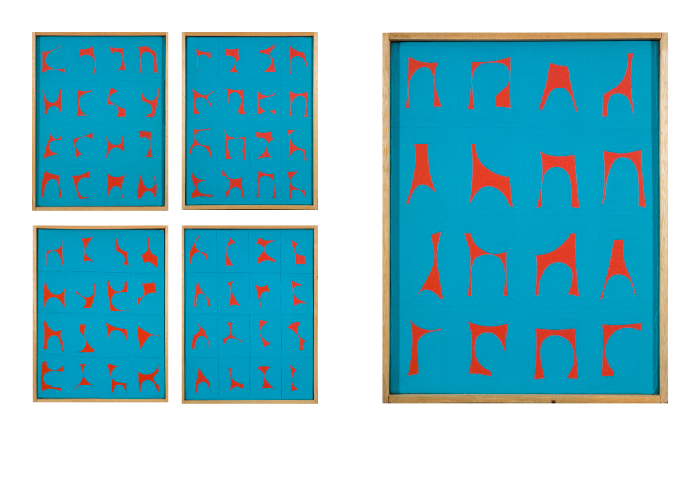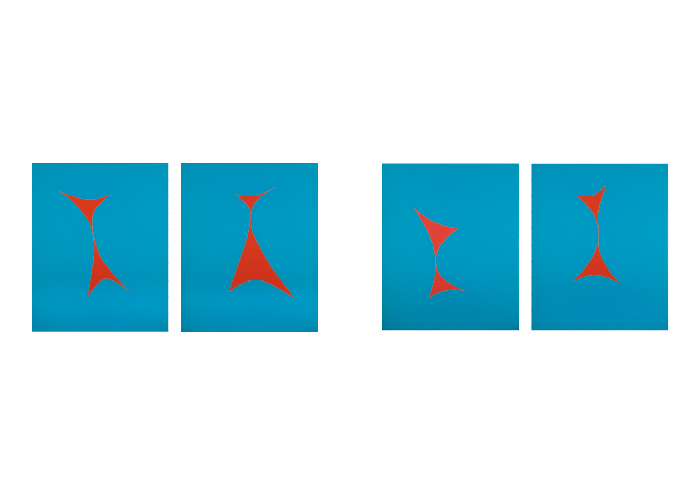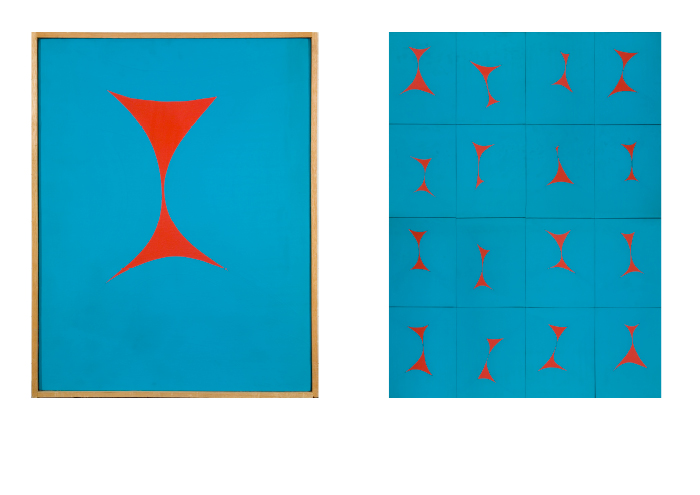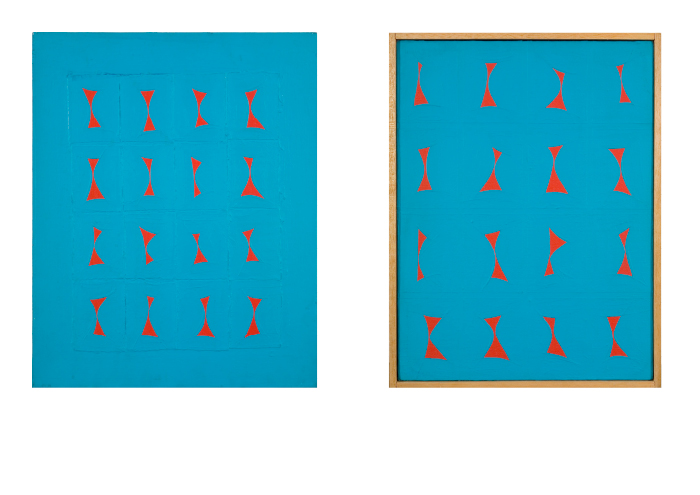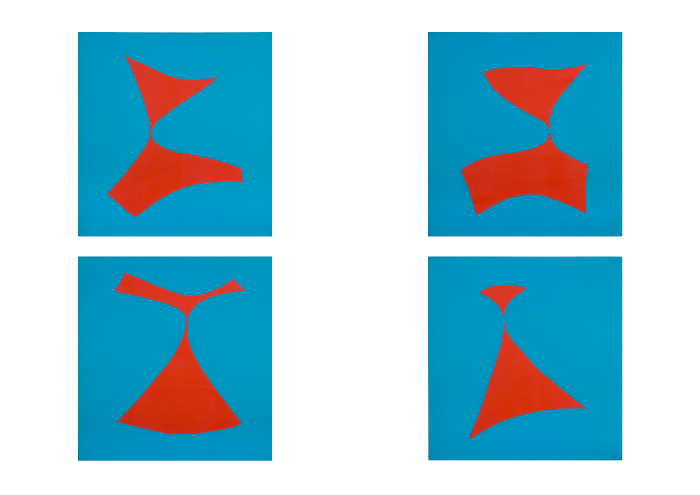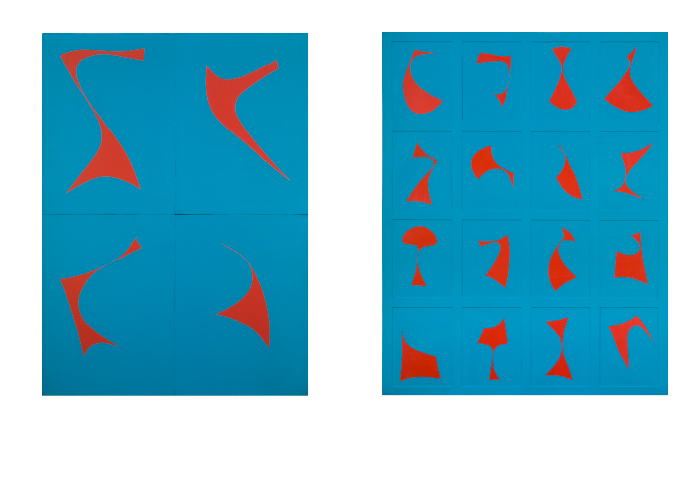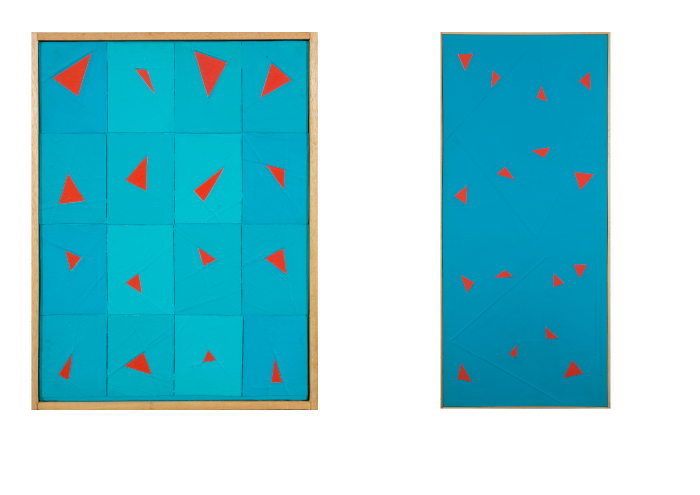 Red Sun (1987, mixed media on canvas)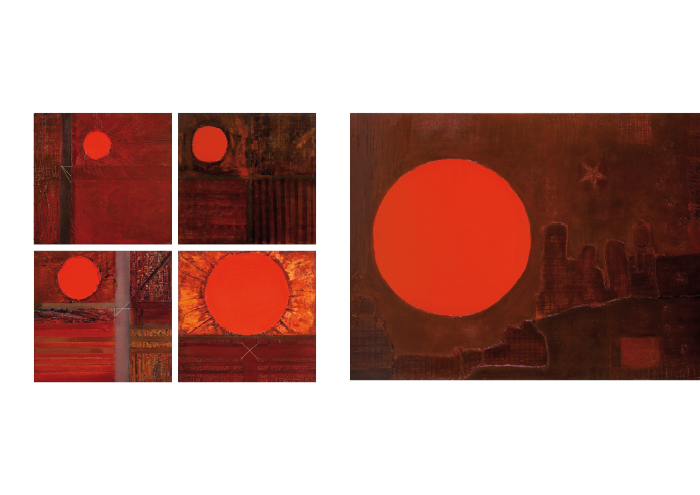 Bronze (1991, mixed media on canvas)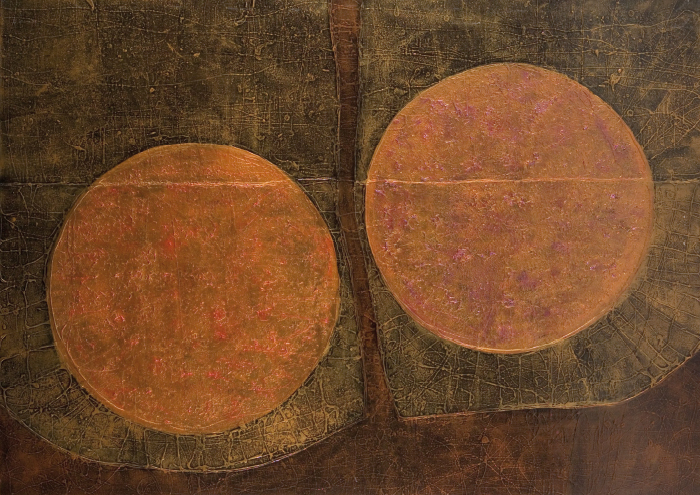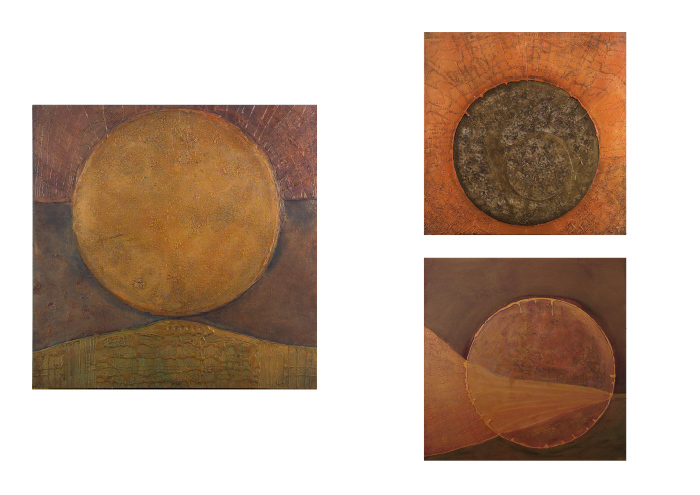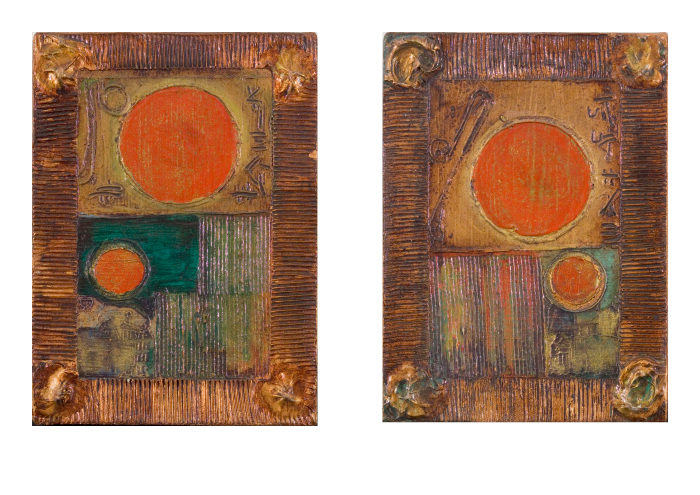 100 Moon (1996, acrylic on canvas)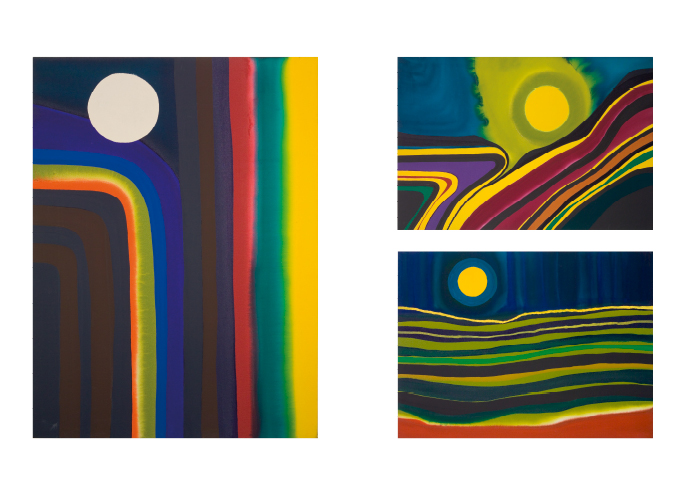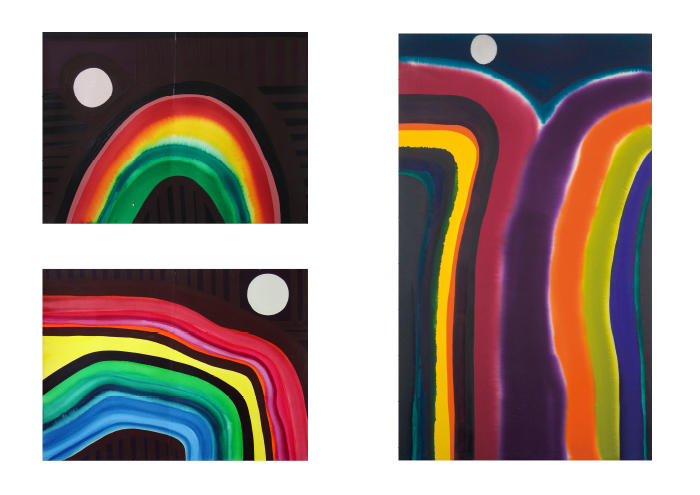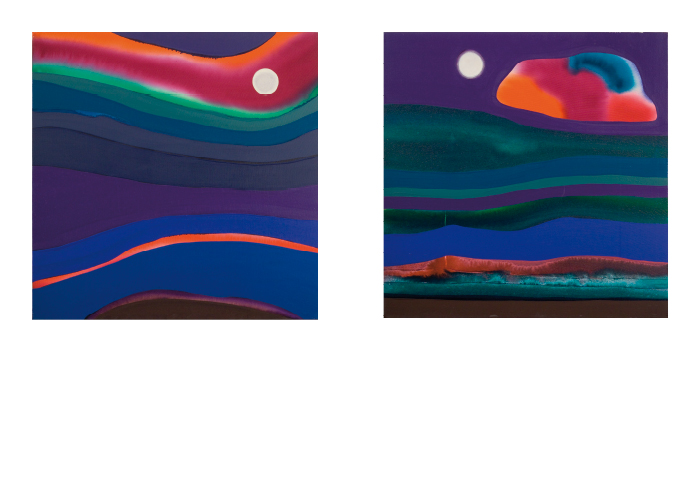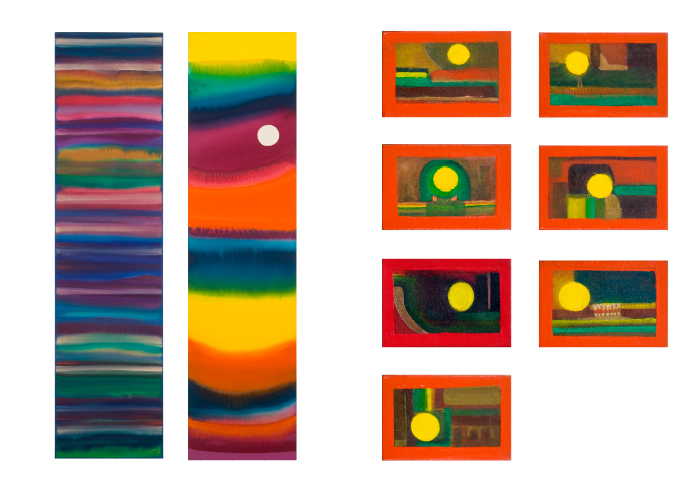 Language (1981, acrylic on canvas)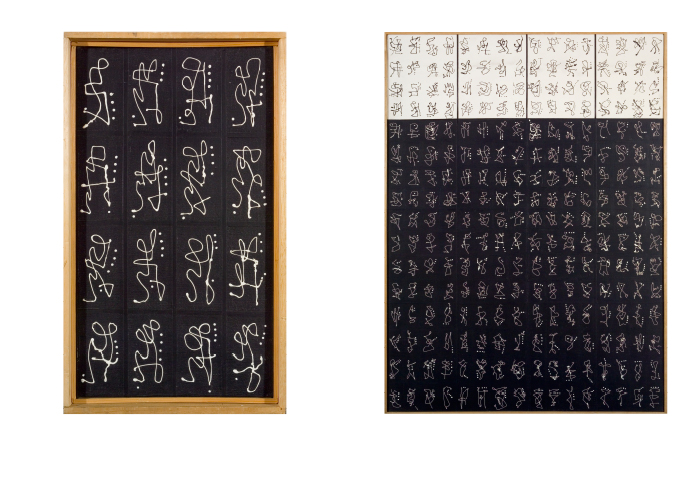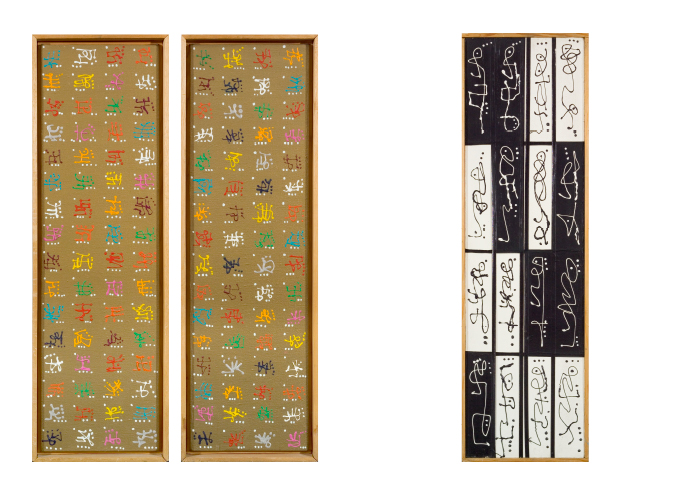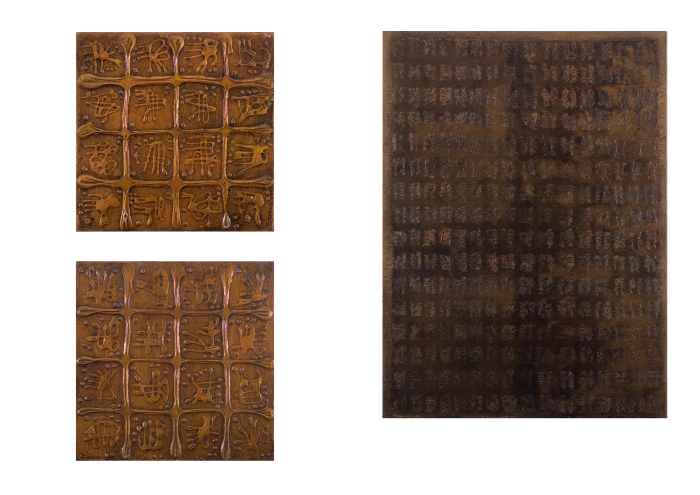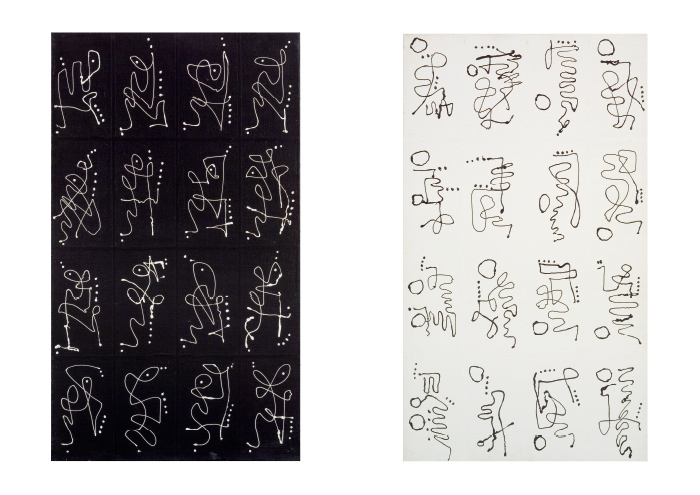 Metal (1985, mixed media on metal)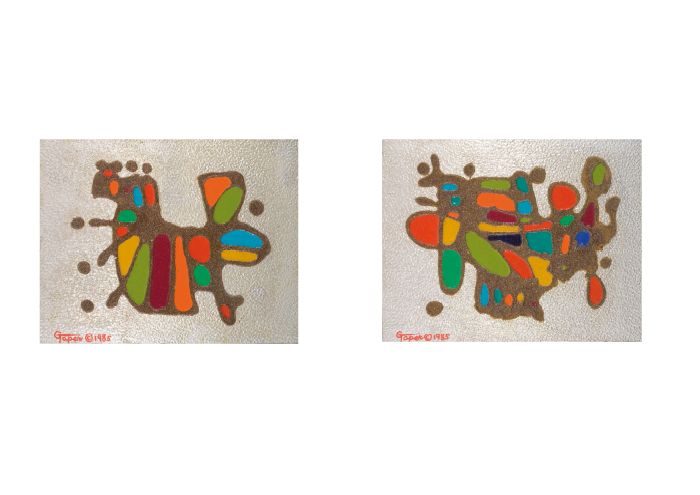 Enamel (1988, mixed media on enamel)